AMHERST
PORTA POTTY RENTAL
We rent porta potties for events and construction projects in the Amherst area.
FREE Quote: (716) 300-5672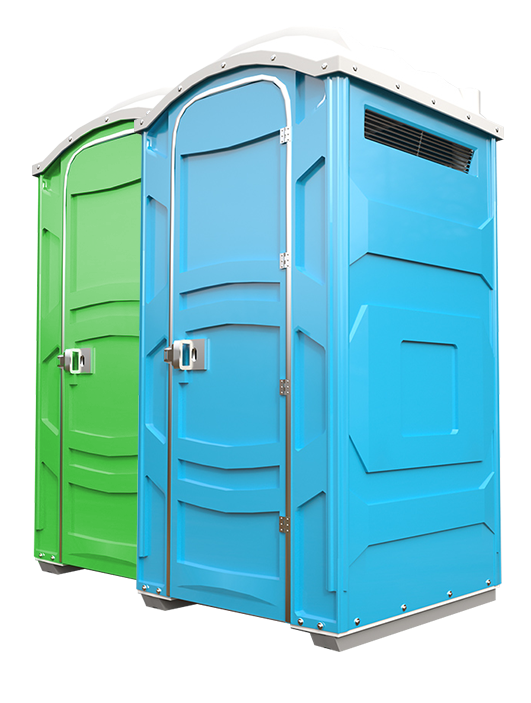 Porta Potty Rental, Amherst NY
Welcome to Amherst Porta Potty, your source for dependable and hassle-free portable toilets in the Amherst area. Whether you're hosting an outdoor event, supervising a construction site, or organizing a special occasion, our extensive selection of portable toilets and related amenities is designed to meet your specific requirements.
In this exhaustive guide, we will highlight the features and benefits of the various types of portable toilets that we offer. Learn why portable toilet rentals are a practical and effective solution for a variety of situations.
Diverse Kinds of Porta Potties
Our standard cargo potties are the most popular option for outdoor gatherings and construction sites. They are compact, sturdy, and outfitted with essential amenities such as a toilet seat, toilet paper dispenser, and ventilation piping. Regular porta potties are transportable and can accommodate your guests or employees' basic sanitation requirements.
Our deluxe porta potties provide a step up from the standard units in terms of comfort and convenience for those seeking an upgrade. These units have a slightly larger interior space and additional amenities, including a hand sanitizer dispenser, a mirror, and a rack for storing personal items. The deluxe porta johns are an excellent option for events where visitors may require a more comfortable experience.
Porta Potties Compliant with the Americans with Disabilities Act (ADA) Because ensuring accessibility for everyone is so important, we offer porta potties that adhere to ADA regulations. The interiors of these units are spacious to facilitate individuals with mobility issues. To promote accessibility and convenience, they have a broader entrance, handrails, and a sink that is wheelchair-accessible.
When hosting upscale events or occasions that call for a touch of elegance, our luxury bathroom vehicles are the ideal solution. These trailers feature upscale amenities and provide a luxurious restroom experience. There are separate facilities for men and women, flushing restrooms, running water, climate control, elegant lighting, and music systems. Our opulent restroom trailers will make your guests feel pampered and cared for.
Maintaining appropriate hygiene is of the utmost importance, and our portable hand wash stations are an excellent addition to any event or job site. These appliances offer a practical and sanitary solution for handwashing. With multiple sinks, soap dispensers, and paper towel holders, our hand wash stations ensure the health of your visitors and employees by promoting cleanliness and preventing the spread of germs.
Advantages of renting portable toilets
Porta potties provide a practical alternative to permanent restroom facilities for outdoor events, construction sites, and temporary gatherings, as they can be rented instead. Our experienced team delivers, installs, and services our portable toilets, ensuring hassle-free use and maintenance.
Renting portable toilets is a cost-effective alternative to constructing permanent facilities. By opting for rental units, construction, maintenance, and utility expenses are reduced. We offer flexible rental packages that are tailored to your specific needs, making it a cost-effective option.
Before each delivery, our portable toilets are meticulously cleaned, sanitized, and serviced to ensure optimal hygiene and sanitation. Regular maintenance ensures that the units remain in pristine condition for the duration of the rental period, providing a pleasurable experience for users.
Porta potty rentals are adaptable and can be adapted to a variety of environments and occasions. No matter if you're hosting a music festival, sporting event, wedding, corporate gathering, or construction project, we can customize our portable toilets to meet your specific requirements. We have the ideal solution for every occasion, from basic units for large gatherings to deluxe restroom trailers for upscale events.
Considerations for the Environment: The rental of portable toilets contributes to environmental sustainability. Our units are designed with environmentally favorable features, including water-saving flush systems and biodegradable chemicals. By selecting portable toilets, you reduce water usage and reduce the environmental impact of conventional sanitation facilities.
Who can use portable toilets
Porta potties are an essential component of any outdoor event, from music festivals and fairs to outdoor nuptials and sporting competitions. They provide convenient and easily accessible restrooms so that attendees can enjoy the event without having to search for a restroom.
Frequently absent from construction locations are permanent restroom facilities. Porta potties are a practical solution because they provide employees with on-site sanitation facilities. This helps to maintain productivity, saves time, and promotes worker happiness and health.
Public parks, hiking trails, and recreational areas can benefit from porta potty rentals in order to meet the sanitary requirements of visitors. These portable toilets ensure that people can enjoy outdoor activities with access to clean and sanitary facilities.
When hosting nuptials or special events in remote or outdoor areas, portable toilets are a dependable option. They provide guests with private and comfortable restrooms, ensuring a seamless and pleasurable experience for all attendees.
Summary
Amherst Porta Potty provides a variety of porta potties and related facilities to meet a variety of requirements. From standard and deluxe units to ADA-accessible portable toilets and luxury lavatory trailers, we have the ideal solution for any event. Our portable hand washing stations further promote sanitation and hygiene. Renting portable toilets offers convenience, affordability, and adaptability, while ensuring the health and satisfaction of visitors or employees.
With our eco-friendly features and commitment to sanitation, you can rely on us to provide superior service and dependable portable restroom solutions for your next event or construction project.
Choose Amherst Porta Potty for all of your porta potty needs and experience the comfort and quality of our portable toilets. Contact us immediately to discuss your needs, and a member of our devoted staff will assist you in selecting the ideal portable toilet solution for your particular situation.