WILLIAMSVILLE
PORTA POTTY RENTAL
We rent porta potties for events and construction projects in the Williamsville area.
FREE Quote: (716) 300-5672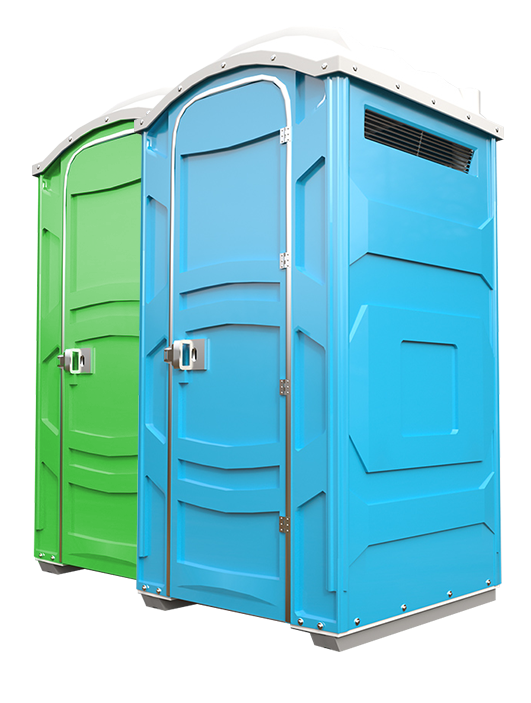 Porta Potty Rental, Williamsville NY
Welcome to Williamsville Porta Potty, your reliable source for porta potty rentals in the Williamsville area. We recognize the significance of clean, accessible, and dependable restroom facilities for various events and projects.
No matter if you are hosting a construction site, an outdoor festival, or a wedding, we have portable toilets to meet your requirements. In this guide, we will discuss the various varieties of porta potties we provide, including standard, deluxe, ADA-compliant, luxury bathroom trailers, and portable hand wash stations.
Let's delve in and find the ideal portable toilet for your needs.
Varieties of Porta Potties
Regular porta potties are the most prevalent and cost-effective option for temporary sanitation requirements. Typically, these standard porta potties consist of a single compartment, providing a straightforward and functional design. There is a toilet, urinal, toilet paper dispenser, and hand disinfectant dispenser in each one. Standard porta potties are suitable for a variety of events and construction locations requiring standard restroom facilities.
If you're searching for a step up from standard porta potties, our deluxe units provide additional features and amenities. The legroom in deluxe porta potties is increased, resulting in a more comfortable experience. They frequently incorporate a handwashing station, allowing users to conveniently cleanse their hands. These units are ideal for events that require additional comfort and sanitation.
Porta-Potties that are ADA-accessible: We recognize the significance of inclusivity and accessibility. Portable toilets that are ADA compliant are designed to accommodate individuals with disabilities or mobility issues. These units meet the requirements of the Americans with Disabilities Act (ADA) and have a larger interior space to accommodate wheelchairs, handrails for support, and easy-access doors. Our ADA-compliant units guarantee that everyone can use the facilities in comfort and with respect.
Luxury toilet Trailers: Our luxury toilet trailers are ideal for upscale events or occasions that require a touch of elegance. These vehicles provide a more refined and opulent restroom experience. Multiple compartments, high-end fixtures, flushing toilets, running water sinks, air conditioning, and even mirrors and vanity counters are included. Elegant and sophisticated, luxury lavatory trailers provide a premium restroom solution.
Portable Hand Wash Stations: Maintaining appropriate hygiene is essential, particularly in settings where individuals must frequently wash their hands. Portable hand wash stations are self-contained units that offer a designated area for handwashing. There are basins, soap dispensers, and paper towel dispensers in them. These stations are ideal for events, construction sites, and other locations with limited access to flowing water.
Perks of renting portable toilets
Renting portable toilets eliminates the requirement for permanent sanitation facilities. Porta toilets are a convenient and adaptable solution, whether you're planning a one-day event or a long-term construction project. They can be easily transported and positioned at the desired location, ensuring that sanitation requirements can be met anywhere.
Hygiene and sanitation: Our portable toilets are routinely cleaned, sanitized, and maintained to ensure the highest standards of hygiene and sanitation. We recognize the significance of providing users with a pleasant restroom experience. Throughout the duration of your rental, our devoted team will service the units, restock them with supplies, and maintain their pristine condition.
Porta potties are adaptable to a variety of events and undertakings. No matter if you are hosting an outdoor wedding, concert, sporting event, or managing a construction site, our portable toilets can be tailored to meet your specific requirements. You are able to select the porta potty that best meets the needs of your event or endeavor due to the variety of options available.
Renting portable toilets is a cost-effective alternative to constructing and maintaining permanent sanitation facilities. You can avoid the high costs of construction, utilities, and ongoing upkeep. Our rental options provide duration flexibility, allowing you to save money by renting porta potties only for the duration of your event or project.
Environmental Considerations: The use of portable toilets promotes sustainability. These units are equipped with refuse containment systems that reduce water consumption and strain on local sewage systems. In addition, our company employs eco-friendly waste disposal and cleansing procedures to reduce our environmental impact.
Who can use portable toilets
Portable toilets are an absolute necessity for event organizers. Whether you are hosting a small gathering or a large festival, it is essential to provide clean, easily accessible restrooms for your guests. Our portable toilets are a convenient and efficient solution that can be readily installed at your event site, ensuring that your guests will have a positive experience.
Frequently, construction locations lack permanent restroom facilities, making portable toilets an absolute necessity. By providing portable toilets, you provide a sanitary and convenient solution for your employees. This contributes to the maintenance of productivity, morale, and overall job satisfaction.
For outdoor enthusiasts and recreational activities such as camping, hiking, and boating, it is essential to have access to portable facilities. Porta potties are a hygienic and practical option, allowing individuals to appreciate the outdoors without sacrificing comfort or cleanliness.
During emergency situations, such as natural disasters or public health emergencies, the availability of portable toilets is essential. They can be rapidly deployed to provide sanitation facilities in temporary shelters, relief camps, and areas of emergency response. In challenging situations, porta potties are essential for sustaining hygiene and preventing the spread of disease.
Summary
At Williamsville Porta Potty, we provide an extensive selection of porta potties to meet your specific requirements. We have the ideal solution for any event or endeavor, from standard to deluxe porta potties, ADA-accessible options, luxury bathroom trailers, and portable hand wash stations. Our portable toilets offer convenience, sanitation, adaptability, and affordability. Event organizers, construction sites, outdoor recreational activities, and emergency situations can utilize them.
When you choose Williamsville Porta Potty, you can anticipate units that are dependable and well-maintained, prompt service, and a team that is committed to meeting your sanitation needs. Contact us today to discuss your porta potty rental needs and allow us to assist you in the success of your upcoming event or project.