GRAND ISLAND
PORTA POTTY RENTAL
We rent porta potties for events and construction projects in the Grand Island area.
FREE Quote: (716) 300-5672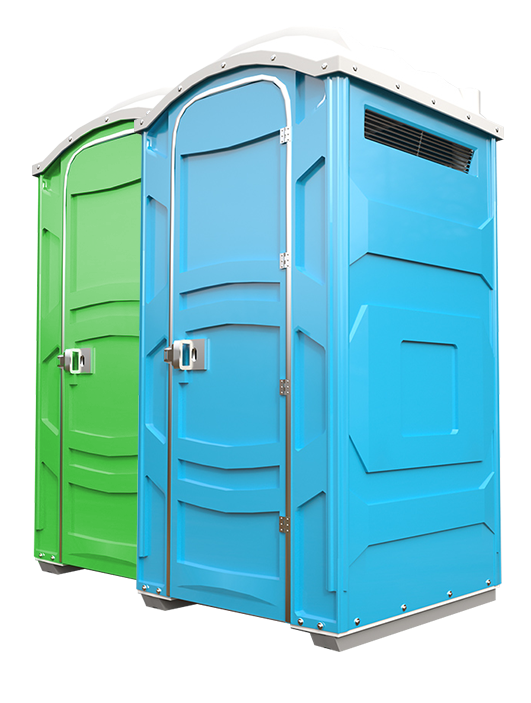 Portable Toilet Rental, Grand Island NY
Welcome to Grand Island Porta Potty, your dependable source for porta potty rentals. We recognize the significance of providing convenient and sanitary facilities for various events and construction sites.
This article will discuss the various varieties of portable toilets that we offer, including standard, deluxe, ADA-accessible, luxury bathroom trailers, and portable hand wash stations.
We will discuss the distinctive characteristics and benefits of each variety, as well as who can benefit from renting portable toilets from our company.
Kinds and Types of Porta Potties
Regular porta potties are the most prevalent and cost-effective option for transient restroom solutions. They have a small footprint and include amenities such as a lavatory, toilet paper dispenser, and ventilation system. These units are appropriate for a variety of occasions, including outdoor festivals, concerts, and sporting events.
Our deluxe porta potties are an excellent option for those in search of a higher level of comfort and convenience. In addition to a hand disinfectant dispenser, a handwashing station, and a mirror, these units are furnished with additional amenities. They are ideal for luxury events, weddings, and corporate gatherings due to the interior's additional comfort space.
Our ADA-accessible porta receptacles are designed to be used by people with disabilities. Compliant with Americans with Disabilities Act (ADA) regulations, these units have a widened entrance to accommodate wheelchairs, handrails for support, and ample interior space for maneuvering. These units are necessary to make your event accessible and inclusive for all attendees.
Luxury Bathroom Trailers: Our luxury bathroom trailers are the epitome of elegance and comfort for those seeking for a superior portable restroom experience. These trailers have multiple private restrooms, flushing toilets, sinks with running water, air conditioning or heating, and luxurious finishes. When a touch of luxury is desired, luxury bathroom trailers are ideal for VIP events, upscale nuptials, and film productions.
Portable Hand Wash Stations: Maintaining appropriate hygiene, particularly in outdoor settings, is essential. Our portable hand washing stations offer visitors and employees a convenient way to maintain cleanliness. Multiple basins with foot-operated pumps for water flow, soap dispensers, and paper towel holders are included in these units. They may be positioned near portable toilets or in strategic locations throughout the event site.
Advantages of renting portable toilets
Porta potties provide convenient restroom facilities in locations where permanent lavatories are not feasible or are not desirable. They ensure that guests, employees, and attendees have simple access to restrooms, thereby promoting comfort and satisfaction.
Cost-Effective: Renting portable toilets is a cost-effective alternative to building permanent facilities. They eliminate the need for costly infrastructure installations, upkeep, and utility costs.
Portability and Mobility: Porta restrooms are mobile and can be relocated easily to accommodate shifting event layouts or construction sites. Their adaptability allows for simple installation and removal, making them an excellent option for short-term requirements.
Who Can Use Portable toilets
From small gatherings to large festivals, porta potties are required for event organizers to provide their visitors with sanitary facilities. They contribute to maintaining hygiene standards and improving the overall experience for attendees.
Construction Sites: Construction sites frequently lack permanent restrooms, making portable toilets a necessity for laborers. Having readily available facilities increases efficiency and promotes a safe and healthy workplace.
During natural disasters or emergency situations, portable lavatories play a crucial role in providing sanitation facilities to affected communities, according to disaster relief workers.
Summary
Grand Island Porta Potty provides a comprehensive selection of portable restroom options to meet a variety of requirements. Our standard porta potties provide fundamental amenities at an economical price, whereas our deluxe units provide enhanced comfort and convenience. The ADA-compliant porta potties assure accessibility and inclusion for people with disabilities. For those in search of a luxurious experience, our luxury bathroom trailers provide a solution for upscale restrooms.
In addition to the various varieties of portable toilets, we also provide portable hand washing stations to promote cleanliness at events and construction sites. These sinks, soap dispensers, and paper towel holders enable individuals to maintain hygiene and prevent the spread of germs.
Renting portable toilets from our company has numerous advantages. They provide an accessible and convenient restroom solution, eliminating the need for expensive infrastructure installations and ongoing maintenance. Portable toilets are adaptable and can be easily relocated to accommodate varying event layouts or construction site needs. They are economical, making them a sensible option for transient restroom requirements.
Portable toilets are appropriate for a variety of uses. By providing clean and easily accessible restrooms, event organizers can guarantee the comfort and satisfaction of their visitors. By providing employees with convenient sanitation options, construction sites can increase productivity and foster a secure working environment. During disaster relief efforts, portable restrooms are essential for providing affected communities and relief personnel with basic amenities.
At Grand Island Porta Potty, sanitation, dependability, and customer satisfaction are our top priorities. We endeavor to provide portable restroom solutions of the highest quality that meet your specific needs. Whether you require portable toilets for a modest gathering, a large event, or a construction site, we have the optimal solution.
Contact us today to discuss your porta potty rental requirements and allow us to assist you in creating a comfortable and sanitary environment for your upcoming event or construction project.