KENMORE
PORTA POTTY RENTAL
We rent porta potties for events and construction projects in the Kenmore area.
FREE Quote: (716) 300-5672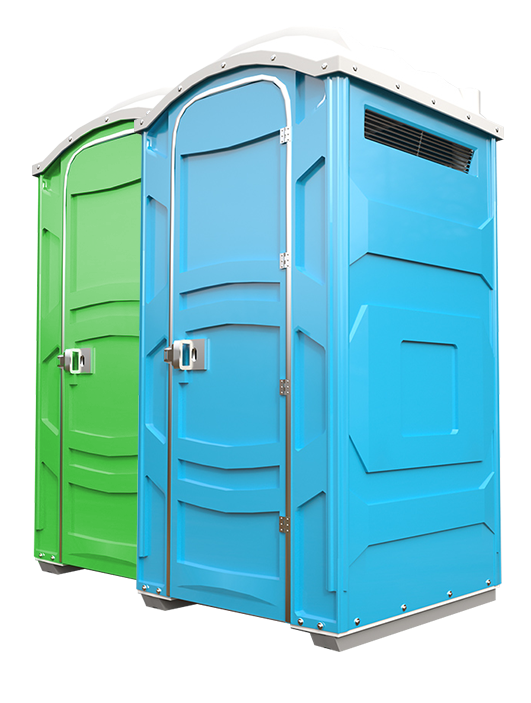 Porta Potty Rental, Kenmore NY
Welcome to Kenmore Porta Potty, your reliable source for high-quality portable sanitation options. Whether you are organizing a construction project, an outdoor event, or a public gathering, we recognize the importance of providing clean and accessible restrooms.
This article will discuss the various varieties of portable toilets that we offer, including standard, deluxe, ADA-accessible, luxury bathroom trailers, and portable hand wash stations. In addition, we will discuss who can benefit from renting portable toilets and emphasize the advantages of doing so.
Types of Porta Potties
Our ordinary porta potties are the standard option for most events and construction sites. These devices are small, self-sufficient, and transportable. They have a robust build, a splash-proof urinal, and a comfortable seating area. Regular porta potties are designed to provide users with privacy and convenience, ensuring a hassle-free experience.
Our deluxe porta potties are an excellent option for those seeking an upgrade in comfort and amenities. In addition to the standard amenities, these rooms include a hand sanitizer dispenser, a coat rack, and a mirror. The deluxe porta potties provide a more pleasant and hygienic experience, making them ideal for events that prioritize guest convenience.
At Kenmore Porta-Potty Rentals, we prioritize inclusiveness and accessibility. Our ADA-compliant portable toilets are designed to accommodate people with disabilities or mobility issues. These units offer ample space for wheelchair maneuverability and are capacious. In addition, the facilities have handrails, a lower lavatory height, and a wider entrance to ensure that everyone can use them with ease.
Luxury Bathroom Trailers: For upscale events or long-term undertakings requiring a higher level of comfort, our luxury bathroom trailers provide a superior portable restroom experience. These trailers feature separate restrooms, flushing toilets, sinks with running water, air conditioning, lighting, and even ventilation. Comparable to permanent facilities, luxury restroom trailers offer an opulent and inviting restroom environment.
Portable Hand Wash Stations: Maintaining appropriate hygiene is essential, particularly at outdoor events or construction sites. Our portable hand cleanse stations offer a convenient method for maintaining hand hygiene. Foot-operated basins, soap dispensers, and paper towel holders are included in these units. The addition of portable hand hygiene stations to our porta potties ensures the cleanliness and sanitization of all users.
Advantages of renting portable toilets
Renting portable toilets eliminates the need for guests or employees to travel great distances to locate restrooms. They provide a convenient and accessible solution, sparing everyone involved time and effort.
Sanitation and Hygiene: Our portable toilets are scrupulously cleaned and maintained to ensure the highest possible hygiene standards. The presence of hand sanitizers, disposable seat covers, and efficient waste management systems contributes to a clean and sanitary atmosphere.
Renting portable toilets is a cost-effective alternative to constructing or installing permanent sanitation facilities. It eliminates construction, maintenance, and utility costs associated with conventional lavatories.
Porta restrooms are versatile and can be utilized in a variety of locations and settings. From construction sites to outdoor weddings, festivals to sporting events, our portable toilets are adaptable and provide a suitable solution in a variety of contexts.
Who can use portable toilets
Event organizers: For outdoor ceremonies, festivals, concerts, and sporting events where access to restrooms may be limited, porta potties are essential. They ensure that visitors have access to clean and convenient restrooms for the duration of the event.
On construction sites where permanent facilities may not be easily accessible, porta potties are a practical option. They are an essential amenity for workers, fostering their comfort and productivity.
Public parks, hiking trails, and recreational areas are frequently devoid of permanent lavatory facilities. Porta potties provide a temporary solution that enables guests to appreciate the outdoors without sacrificing cleanliness or convenience.
During emergencies or natural disasters, it is crucial to have access to sanitary and functional restroom facilities. Porta potties can be rapidly deployed in disaster-stricken areas, supplying a necessity for those affected.
Porta potties are a great option for temporary venues like outdoor markets, festivals, and exhibitions. They guarantee that both vendors and attendees have access to sanitary facilities, thereby enhancing the overall event experience.
Summary
Kenmore Porta Potty recognizes the importance of providing dependable and clean sanitation solutions for a variety of events. Our selection of porta potties, which includes standard, deluxe, and ADA-accessible models, as well as luxury toilet trailers and portable hand washing stations, accommodates a variety of needs and preferences.
From fundamental convenience to enhanced comfort, our portable toilets are designed to accommodate a variety of environments and occasions. Whether you are planning a modest outdoor gathering or a large construction project, we have the appropriate portable toilet solution to meet your needs.
There are numerous advantages to renting portable toilets, including convenience, cleanliness, affordability, and adaptability. They ensure that visitors, employees, and attendees have access to clean and easily accessible restrooms, promoting a positive experience for all.
Therefore, whether you are planning an upcoming event, supervising a construction site, or in need of temporary restroom facilities, Kenmore PortanPotty can provide you with dependable and high-quality porta potty solutions. Contact us immediately and we'll take care of your portable sanitation requirements, ensuring a smooth and pleasant experience for everyone.