EAST AURORA
PORTA POTTY RENTAL
We rent porta potties for events and construction projects in the East Aurora area.
FREE Quote: (716) 300-5672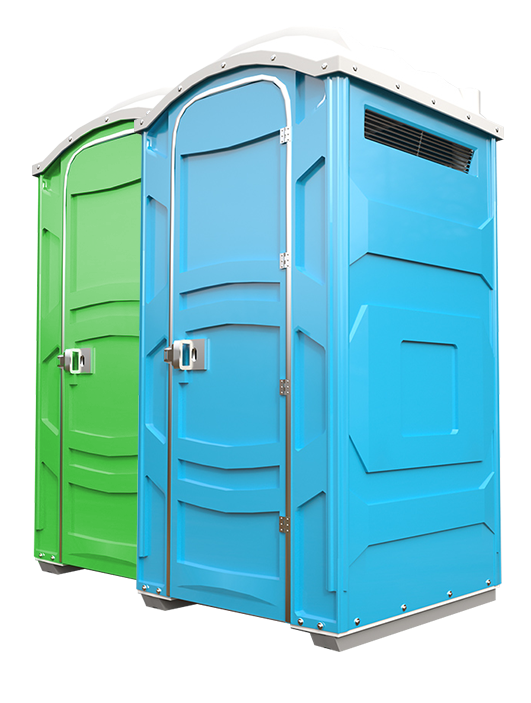 Porta Potty Rental, East Aurora NY
Welcome to East Aurora Porta Potty, your reliable source for all your outdoor event sanitation needs. We recognize the importance of clean and accessible restrooms, which is why we offer a variety of porta potties to meet your specific requirements.
This article will discuss the various varieties of portable toilets, their distinctive characteristics, and the benefits they bring to various events.
Categories of Porta Potties
Standard Porta Potties: Our standard porta potties are the most common and traditional option. They include a comfortable seat, a non-splash urinal, and a waste tank that can hold a considerable quantity of waste. These units are ideal for small to moderate-sized gatherings and construction sites that require rudimentary sanitation facilities.
Deluxe Porta Potties: Our deluxe porta potties are an excellent choice for those in search of a higher level of comfort. These accommodations include a hand sanitizer dispenser, a vanity mirror, and a stand for storing personal items. The deluxe porta potty provides a more pleasant experience for users, making it ideal for weddings and outdoor parties that require a touch of additional comfort.
ADA-Compliant Portable Toilets: At East Aurora Porta-Potty Rentals, we believe in inclusiveness and accessibility for all individuals, which is why we offer ADA-accessible porta potties. Our ADA-compliant portable toilets are designed to accommodate individuals with disabilities or mobility issues. These units have a capacious interior, support handrails, and a wheelchair-accessible entrance. They comply with all Americans with Disabilities Act (ADA) requirements, ensuring equal access for all attendees at your event.
Luxury Bathroom Trailers: For those in search of the utmost in luxury and comfort, our luxury bathroom trailers are the best option. These trailers provide an experience comparable to that of a traditional indoor lavatory. There are numerous private stalls, completely functional sinks with running water, flushing toilets, air conditioning, and even decorative touches such as elegant lighting and high-quality finishes. When a superior restroom experience is expected at upscale events, corporate functions, and VIP gatherings, luxury lavatory trailers are ideal.
Portable Hand Washing Stations: In addition to our portable toilets, we also provide portable hand washing stations to promote appropriate hygiene at your event. These units contain multiple sinks, soap dispensers, and paper towel holders, allowing visitors to maintain cleanliness and prevent the spread of germs. Portable hand wash stations are a fantastic addition to construction sites, outdoor festivals, and any other event where frequent handwashing is required.
Advantages of leasing portable toilets
By renting portable toilets, you eliminate the need for guests or employees to locate adjacent restrooms. Our units are delivered directly to the location of your event, providing convenience and quick access to restrooms.
Our portable toilets are serviced and maintained routinely to ensure hygiene. Each unit is meticulously cleaned and sanitized with industry-standard disinfectants to ensure a sanitary environment for users.
Whether you are planning a small family gathering or a large outdoor event, we have portable toilets of varying sizes and capacities to meet your requirements. From standard units to deluxe lavatory trailers, we provide options for events of any size.
Who can use portable toilets
Porta toilets are suitable for a variety of occasions and locations, such as:
Weddings and receptions held outdoors.
Concerts and musical celebrations
Sporting activities and competitions
Construction locations and home improvement
Barbecues, picnics, and family reunions
Corporate functions and conventions
Fundraising events and community gatherings
Camping locations and outdoor amusement areas
Settings for film and television production
Agricultural festivals and commercial displays
Summary
East Aurora Porta Potty provides an extensive selection of porta potties to meet the demands of our diverse clientele. From standard units for fundamental sanitation needs to deluxe and luxury options for added comfort and elegance, we have a solution for every situation. Our ADA-compliant porta potties ensure inclusiveness and accessibility for all attendees, while our portable hand washing stations promote sanitation.
By utilizing our portable toilet rental services, you can provide convenient, hygienic, and comfortable restrooms for outdoor events. Trust East Aurora Porta-Potty Rentals for all of your portable sanitation requirements and see how our high-quality units can improve the overall experience of your guests or employees. Contact us immediately to discuss your needs, and we will assist you in organizing a worry-free event.