CHEEKTOWAGA
PORTA POTTY RENTAL
We rent porta potties for events and construction projects in the Cheektowaga area.
FREE Quote: (716) 300-5672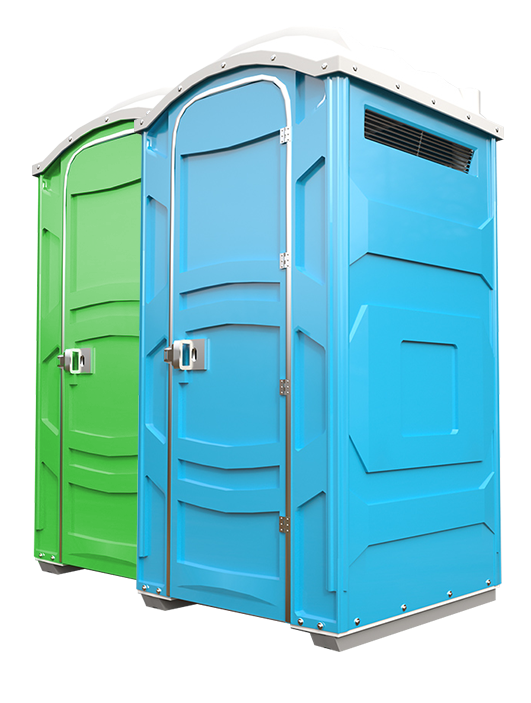 Porta Potty Rental, Cheektowaga NY
Welcome to Cheektowaga Porta Potty, the area's most reputable provider of high-quality portable restrooms. Whether you're planning an outdoor event, supervising a construction site, or coordinating a festival, we understand the importance of providing clean and accessible restrooms for your guests and employees.
In this guide, we will discuss the various varieties of porta potties we provide, including standard, deluxe, ADA-compliant, luxury bathroom trailers, and portable hand wash stations. We will also discuss who can benefit from renting portable toilets and the advantages of doing so.
Types of Porta Potties
Regular porta potties are the most common and versatile portable toilet option. They are equipped with a lavatory, a toilet paper dispenser, and a lockable door. Regular units are ideal for construction sites, minor events, and other temporary outdoor locations due to their low cost.
The experience provided by deluxe porta potties is superior to that of standard units. They include additional amenities such as a hand sanitizer dispenser, an odor-reducing ventilation system, and a roomier interior. These units are ideal for events requiring a higher level of comfort and sanitation, including weddings, corporate events, and upscale outdoor gatherings.
ADA-Accessible Porta receptacles: ADA-accessible porta receptacles are specifically designed to comply with the Americans with Disabilities Act (ADA) requirements. These units provide abundant space for wheelchair maneuverability and are equipped with support handrails. Additionally, they feature a larger door for easier entry and egress. In order to ensure accessibility and inclusivity at events and construction sites, ADA-compliant units are essential.
Luxury Bathroom Trailers: Luxury bathroom trailers provide an experience that rivals that of traditional indoor restrooms. These trailers feature multiple private restrooms, sinks with running water, mirrors, air conditioning or heating, and even upscale finishes. They offer a comfortable and opulent alternative for high-profile events, VIP areas, and long-term undertakings requiring a premium experience.
In addition to porta potties, we also offer portable hand wash stations to complement your lavatory setup. Multiple sinks with flowing water, soap dispensers, and paper towel dispensers can be found at these stations. They promote appropriate hygiene and offer a practical solution for events, construction sites, and any other location where handwashing facilities are required.
Advantages of Renting Portable Toilets
Porta potties provide a convenient option for supplying restrooms in outdoor or temporary locations lacking permanent plumbing. They can be transported and assembled without difficulty, saving you time and effort.
Our portable toilets are scrupulously maintained and cleaned to ensure the highest level of hygiene for users. Hand sanitizer dispensers and ventilation systems are installed to promote hygiene and reduce odors.
Renting portable toilets is a cost-efficient alternative to constructing permanent sanitation facilities. It eliminates the need for costly infrastructure installation, upkeep, and utilities. You only pay for the rental duration, making it a cost-effective option for temporary events or initiatives.
With a variety of portable toilet options available, you can select the units that best meet your requirements. There is a porta potty solution for every occasion, whether you require rudimentary facilities or a luxurious restroom experience.
Who Can Use Portable Toilets
Porta restrooms are advantageous for a variety of people and organizations, including:
Event Organizers: Whether you are planning a music festival, wedding, sporting event, or corporate event, renting porta potties ensures that your visitors will have easy access to clean and functional restrooms throughout the event. It contributes to enhancing the overall satisfaction of attendees.
Porta potties are an essential solution for the comfort and convenience of workers on construction sites, where permanent sanitation facilities are frequently unavailable. They promote hygiene and provide a necessary amenity on-site, thereby enhancing productivity and preserving a safe and clean workplace.
When investigating the great outdoors or participating in recreational activities such as camping, hiking, or boating, it is essential to have portable restroom facilities. Porta toilets provide a convenient and hygienic option for nature lovers, ensuring that they can answer nature's call without harming the environment.
Emergency Response and Disaster Relief: During emergency or disaster situations, it is even more important to have access to clean and functional facilities. Porta potties can be rapidly deployed to provide sanitation solutions for first responders, evacuees, and victims of natural disasters or emergencies.
Porta potties are indispensable in remote locations where permanent sanitation infrastructure is either unavailable or impractical. For construction sites, roadwork, outdoor festivals, agricultural events, and other temporary facilities, these portable toilets are dependable and efficient.
Summary
At Cheektowaga Porta Potty, we provide a range of porta potty options to suit your particular requirements. We provide comprehensive restroom solutions for events, construction sites, and other circumstances, including standard and deluxe units, ADA-accessible porta potties, luxury bathroom trailers, and portable hand wash stations.
Event organizers, construction sites, outdoor enthusiasts, emergency response teams, and those in need of temporary restroom facilities can rent porta potties for their covenience, cleanliness, affordability, and adaptability. Trust us to provide you with clean, dependable, and well-maintained portable toilets that will ensure the comfort and satisfaction of your guests and employees.
Contact us today to discuss your porta potty rental needs and allow us to assist you in obtaining high-quality portable toilets.