TONAWANDA
PORTA POTTY RENTAL
We rent porta potties for events and construction projects in the Tonawanda area.
FREE Quote: (716) 300-5672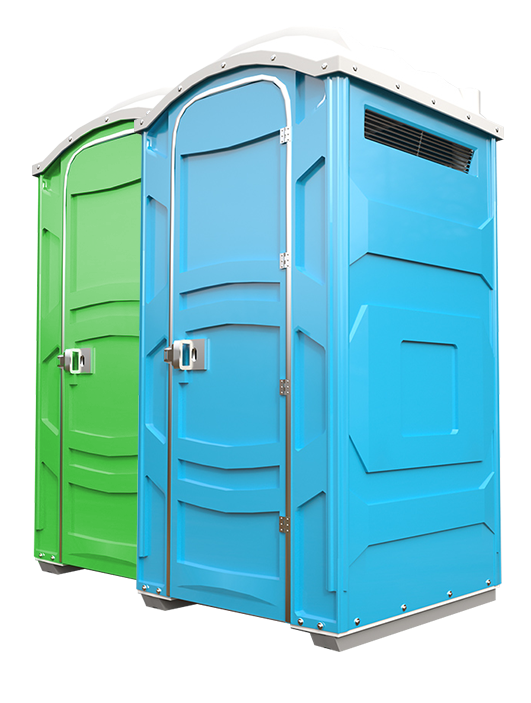 Porta Potty Rental, Tonawanda NY
Welcome to Tonawanda Porta Potty, the area's leading provider of portable sanitation solutions. We recognize the significance of clean and accessible restrooms for a variety of events and circumstances.
Whether you are planning a construction project, a special event, or an outdoor gathering, our porta potty rentals are tailored to meet your specific requirements. In this guide, we will discuss the various varieties of porta potties we provide, including standard, deluxe, ADA-compliant, luxury bathroom trailers, and portable hand wash stations.
We will also discuss who can benefit from renting portable toilets and their advantages.
Categories of Porta Potties
The Standard Porta Toilet – is the most common and cost-effective option for most events and construction sites. It has a robust build, a comfortable seat, and a simple interior design. Our standard units include a toilet paper dispenser and an odor-reducing ventilation system. These portable toilets are ideal for construction sites, modest outdoor events, and temporary facilities that require a straightforward and efficient restroom solution.
Deluxe Porta Potties – deluxe porta toilets are an excellent option for events or undertakings that require a bit more comfort and convenience. In addition to the standard amenities, these rooms include a hand sanitizer dispenser, a coat rack, and a mirror. The interior is roomy, allowing for simpler movement, and a translucent roof provides natural lighting. Luxurious porta potties are ideal for weddings, festivals, corporate events, and other gatherings where visitors or employees would appreciate a more comfortable restroom experience.
ADA-Compliant Toilets – We comprehend the importance of ensuring that everyone has access to suitable restroom facilities and have ADA-compliant portable toilets. Our ADA-compliant portable toilets are designed to meet Americans with Disabilities Act (ADA) requirements. They have a capacious interior, wheelchair maneuverability, support handrails, and a low-profile entry ramp. These units are ideal for events and construction projects that prioritize accessibility.
Luxury Bathroom Trailers – If you want to provide your clients or employees with a luxurious restroom experience, our luxury bathroom trailers are the best option. Multiple private compartments with flushing toilets, running water sinks, mirrors, air conditioning, and even luxury finishes are included in the design of these trailers, which are also equipped with air conditioning. Luxurious restroom trailers are ideal for high-end events, VIP areas, and long-term undertakings requiring upscale facilities.
Portable Hand Wash Stations – Maintaining appropriate hygiene is crucial, and our portable hand wash stations offer a practical solution for handwashing needs. Multiple basins with foot-operated water pumps, soap dispensers, and paper towel dispensers are featured on these freestanding units. They promote sanitation and prevent the spread of germs, making them an excellent addition to any event or construction site.
Pers of Renting Portable Toilets
By renting portable toilets, you eliminate the need for permanent toilet facilities, thereby saving time and money. Our devices are delivered and installed at the location of your choice, ready for use, and our team handles routine maintenance and cleaning.
Hygiene and Sanitation: Before delivery, our portable toilets are meticulously cleansed and sanitized to ensure a safe and sanitary environment for users. We adhere to stringent hygiene protocols in order to maintain sanitation throughout the duration of the rental.
Renting portable toilets is a cost-effective alternative to constructing and maintaining permanent lavatories. You only pay for the duration of your event or endeavor, and you can select the quantity and type of units that best meet your needs.
Our selection of portable toilets accommodates a variety of requirements and preferences. Whether you require a simple unit for a small gathering or a deluxe lavatory trailer for a high-profile event, we have options to accommodate your needs.
Portability is one of the most significant benefits of portable toilets. Our units are designed to be readily transported to any location, making them ideal for construction sites, outdoor events, and parks, among other locations. You have access to sanitary and functional restrooms wherever you require them.
Who Portable Toilets Are Useful For
Event Organizers: Whether you are hosting a music festival, sporting event, wedding, or business event, renting portable toilets ensures that your guests will have access to adequate sanitation facilities. It improves their overall experience and eliminates the need for alternatives that are inadequate or inconvenient.
It is vital to provide employees with sanitary facilities on construction sites, as construction projects can last weeks or months. Porta potties provide a convenient solution, allowing construction personnel to concentrate on their duties without having to locate nearby restrooms.
Porta potties are a convenient option for people who appreciate outdoor activities such as camping, hiking, and boating. In areas where traditional restrooms may not be available, they provide a hygienic and private lavatory solution.
During emergency situations or natural disasters, access to sanitary sanitation facilities becomes even more crucial for disaster relief efforts. Porta potties can be rapidly deployed to provide essential restroom facilities in affected areas, assuring hygiene and preventing the spread of disease.
Summary
Tonawanda Porta Potty provides a diverse selection of porta potties to meet the requirements of our customers. We have solutions for every event and endeavor, ranging from standard to deluxe porta potties, ADA-accessible options, luxury bathroom trailers, and portable hand wash stations. Renting portable toilets offers convenience, affordability, and portability, ensuring that your visitors or employees have access to clean, functional restrooms.
Whether you are an event planner, construction site manager, outdoor enthusiast, or participant in disaster relief efforts, our portable toilet rentals can meet your specific needs. Trust Tonawanda Porta-Potty Rentals for all of your portable sanitation requirements and discover the convenience and caliber of our services.